About Us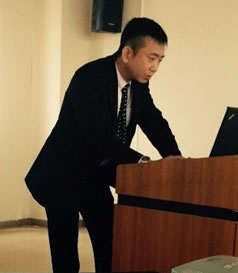 Greeting
We started our business on the internet in 1996.
At that time, it was a field that was only recognized as a business in a part of Tokyo Around 1998, it was recognized in a considerable area of Japan.
In the business that is being conducted in the world now,Internet-related business is still a newborn business.
Dramatic increases in line speeds and integrated circuits (CPUs) are experiencing rapid growth due to Moore's Law.
The resulting software transforms human creation into something more innovative.
The media has become a world where everyone can communicate.

It's been just 24 years.
We are living in such a turbulent era.
If you're still alive ... you're terrified.

Of course, we do research and development without staying in the same place.
Continue to provide new services.
That is not universal
Always sneak in non-universal and positive discoveries.

Company information
Trade name
K-art-factory Inc.
Representative's name
Katsumi Watanabe
Address
Japan 5-10 kasumigaokamachi tsuchiura, Ibaraki Prefecture k-art-factory
Establishment
1996
contact information
TEL:050-7561-5169
FAX:050-7561-5169
E-mail
info@k-art-factory.org
Business content
Website Design General printing Video creation Web system development Softwear development In-house application development Other advertising materials in general
History
1996 Founded k-art-factory and started a web production company
1999 Lecturer at Tsukuba Information Business College, Department of Multimedia (now Department of Information and Communication)
2000 PC training at Tsuchiura City Chamber of Commerce
2007 Provide training for new employees of Fujitsu by introducing Insource Co., Ltd.
2008 Conducted a lecturer (new employee training) at the social welfare corporation Takasago Welfare Association
2008 mixi director trainer lecturer
2009 Selected as IT lecturer of Aso Chamber of Commerce and Industry
2009 July Approved by Ibaraki Prefectural Federation of Commerce and Industry Expert Bank Business Expert
2010 Start live broadcasting of k-art-factory broadcasting japan at ustream every Saturday at 7:00
2010 Start fittingmind sns
2012 "Facebook seminar" at Shimotsuma Chamber of Commerce
2012 Ibaraki Occupational Therapists Association Delivery of the abstract registration program system (3rd year of operation)
2012 Facebook seminar at Amicho Chamber of Commerce
2012 Facebook seminar at Ushiku City Chamber of Commerce
2012 Shimotsuma Chamber of Commerce Facebook seminar
2012 Released an app to display Kappa's Q-chan in AR at Ushiku Bryan Building event
2013 Participate in Fukuyuki Tsuchiura "Kids Park" event as a supporter
2013 Facebook seminar at Ami Town Management Study Group
2013 Ushiku City Bryanville Ushikuku Web Section
2014 Produce and sell android app "Tachimaru Auri"
2014 android app production start
2014 Responsible for the design section of the iphone app "standplay"
2015 Started web production of Gunma Prefecture Occupational Therapists Association
2015 Facebook seminar at Ushiku City Chamber of Commerce
2016 Released an app to display Kappa's Q-chan in AR at Ushiku viririantbile event
2016 Ryugasaki City Delivers a voting system at the National Croquette Festival 2016
2016 Live streaming broadcast at the National Occupational Therapist Association Gunma Occupational Therapist Association special performance
2016 Ryugasaki City Chamber of Commerce and Industry Lecturer
2016 Started a robot production class at the Information and Communication College of Information and Communication
2016 Creating a line stamp for Niko-chan and Namezo, a character from the city of Namekata
2017 I became an expert lecturer for future support
2017 Began full-scale research on Virtual Reality and Augmented Reality
2018 Ibaraki Prefectural Occupational Therapists Association Dementia AR VR Experience
2018 Became an IT grants vendor
2018 We started publishing e-books
2018 IOT research started
2018 We started publishing e-books
2019 Became a director of an NPO in Inashiki and started operation of agricultural production
2019 We started researching AI
2020 We make Influenza reservation system
2020 We make Training reservation system
2020 We make Web passenger system
2021 We make Non-contact QR code system